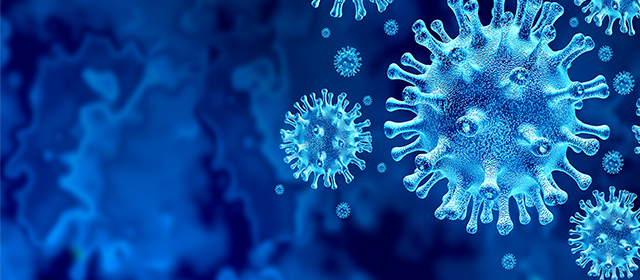 Within the framework of several additional modules or other research activities our unit actively deals with the dramatic consequences of the Corona-Pandemic. From offering decision-making support to crisis management over the impact of the Coronavirus app on decision making to approaches for improving the situation of migrant workers during the crisis, we try to capture different dimensions of the pandemic crisis and improve the understanding of its consequences, implications and measures using adjusted approaches as well as our innovative method repertoire. In the following you can find a list with our activities in this area:
1.) COVID-19 Responses Beyond the Silos: A Participatory Modelling Approach for Better Crisis Management
The project uses a multi-dimensional, multi-method intersectoral approach to analysis with the creation of a Europe-wide policy model to support complex crisis management where high urgency and deep uncertainty prevail. In the participatory approach both decision makers and people from the grassroots level most suffering from potential decisions, co-formulate problem descriptions and solutions for action. By taking into account the diversity of different perspectives and aspects, agent-based models are created to support the development of Europe-wide measures, which allow comparisons of regional differences as well as enable virtual experimentation with possible scenarios of future developments. To do so, a socio-demographic model of disease spread will be combined with a culturally sensitive model of societal response to governmental action. The policy modelling will be informed by statistical data analysis, an EU wide cross-country survey experiment on the effect of psychological and cultural factors on the consensus on various anti-contagion policy measures, and by behavioural, role-game online experiments in which public decision makers will face strategic allocation dilemmas with asymmetric gains, while being under urgency and uncertainty.
2.) Additional Module AI NAVI: Corona+
This additional module to the main project AI NAVI will conduct a case study exploring artificial intelligence's influence on sense-making and decision behaviour in the social landscape of Covid-19 as influenced by one publically-released Coronavirus app in Germany. The case study will examine 1) the perspectives of the stakeholders and app developers, their assumptions of trust, personal & societal responsibility and their expectations of user behaviours; 2) the user experience and interactions with the app among German university students; and 3) app usage's influence on users' beliefs about the pandemic and decision-making around infection-control. Knowledge gained from the case study will expand the understanding of AI's influence on human reasoning, emergency management and the Covid-19 Coronavirus pandemic in Germany.
3.) Additional Module AI FORA: A Vulnerability Analysis of the COVID-19 Crisis on AI-Based Social Assessment for Migrants' Welfare Provision
The AI FORA Corona module focuses on migrant worker populations which are especially affected by the COVID-19 pandemic due to the economic lock-down, increased pressure on national welfare systems from drastically rising unemployment, and their precarious employment conditions. By comparing the current situations in Germany, Spain and India (also partner-countries in the main project), we want to explore what context-specific types of social empowerment and public policies would be required to alleviate the heightened pressures on social service provision and reduce long-term instabilities in these three countries. Therefore, case studies will be conducted in each country. By employing context-specific data analytics, blockchain technology and AI-based skills-mapping, the project aims to create a responsible technology co-design framework.
4.) Publication: Computational Models That Matter During a Global Pandemic Outbreak: A Call to Action
The COVID-19 pandemic is causing a dramatic loss of lives worldwide, challenging the sustainability of our health care systems, threatening economic meltdowns, and putting pressure on the mental health of individuals (due to social distancing and lock-down measures). The pandemic is also posing severe challenges to the scientific community, with scholars under pressure to respond to policymakers' demands for advice despite the absence of adequate, trusted data. Understanding the pandemic requires fine-grained data representing specific local conditions and the social reactions of individuals. While experts have built simulation models to estimate disease trajectories that may be enough to guide decision-makers in formulating policy measures to limit the epidemic, they do not cover the full behavioural and social complexity of societies under pandemic crises. Modelling that has such a large potential impact upon people's lives is a great responsibility. This paper calls on the scientific community to improve the transparency, access, and rigour of their models. It also calls on stakeholders to improve the rapidity with which data from trusted sources are released to the community (in a fully responsible manner). Responding to the pandemic is a stress test of our collaborative capacity and the social / economic value of research.