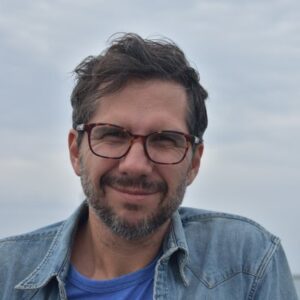 Contact
Johannes Gutenberg University Mainz
Department 02: Social Sciences, Media & Sport
Institute for Sociology
Sociology of Technology and Innovation, Simulation Methods
Jakob-Welder-Weg 20
55128 Mainz
Philosophicum II, Room 03-302
Fax +49 6131 39-26525
Dr. Jesus Siqueiros is a full-time researcher at the Institute for Research in Applied Mathematics and Systems at the National Autonomous University of Mexico (UNAM) and is part of the Merida Unit and the Department of Mathematical Modelling of Social Systems, both at the Institute.
His research is in complex systems applied to socio-ecological systems and social cognition. Dr Siqueiros' interest is in the political philosophy of mind. Specifically, he is interested in agency and affectivity in its phenomenological and enactive dimensions. He approaches this topic from the subject-environment relationship and in the performing arts such as dance and music. He articulates computational and qualitative methodologies from the social sciences. He has published on complex network analysis, sustainability, and participatory computational modelling. As part of his research, he has collaborated with physicists, sociologists, choreographers, dancers, musicians, philosophers, architects and physicians.
He studied ethnology at the National School of Anthropology and History of Mexico and a Master's in Anthropology at UNAM. Dr Siqueiros obtained a Diploma of Advanced Studies and a PhD in Philosophy of Biology at the University of the Basque Country, Spain.
He was responsible for the Directorate of Planning and Academic Development of the National Commission of Bioethics (2009-2010). He also worked as a researcher at the Department of Ethical, Legal and Social Aspects of the Institute of Genomic Medicine (2011-2014). Dr Siqueiros was the Head of the Mathematical Modelling of Social Systems Department (2018-2021) and Coordinator of Campus UNAM in Yucatán (2020-2022). He is currently a member of the Mexican National System of Researchers. He is a member of the editorial board of the journal Sustainability Science.
Research focus:
Embodied Social cognition
Enactivism and Phenomenology
Social-ecological systems
Participatory modelling
Further information: